Tuna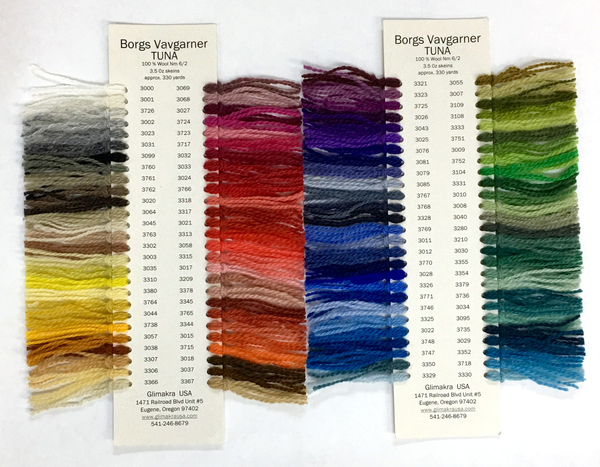 Tuna
Wholesale Customers: please Log In before starting your order.
Price:
Price Varies
To Order: Enter quantities, then click "Add to Cart"
Description
The traditional Swedish blanket wool, Tuna's soft twist makes for a very light and fluffy blanket while being exceptionally sturdy and warm. This 6/2 wool also works well for knitting sturdy traditional items. With 109 colors, Tuna has a rich and wide color palette that also lends itself well to tapestry weaving.
100% wool
6/2
3.5oz skeins
Approximately 330 yards
Reviews
---