Tow Linen 6/1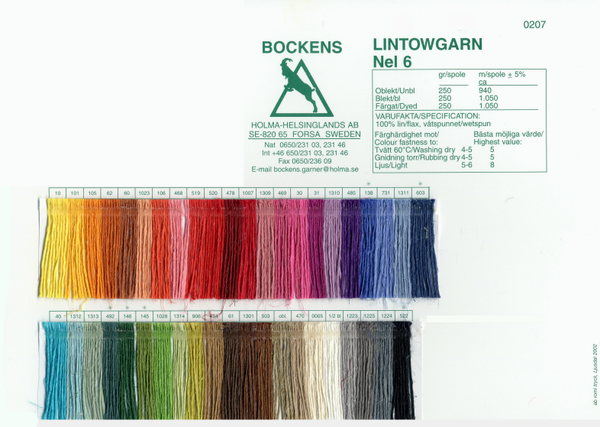 Tow Linen 6/1
Wholesale Customers: please Log In before starting your order.
Price:
Price Varies
To Order: Enter quantities, then click "Add to Cart"
Description
6/1 Tow Linen
Tow linen is made of the shorter flax fibers and is softer in nature than the line linens. Bockens tow linen is wet spun for strength but maintains the softer rustic texture that makes tow linen fabrics unique. A popular use is as weft in transparencies. (See Sheer Delight: Handwoven Transparencies by Doramay Keasbey, page 21).
100% Flax, Wetspun
Ounces/Spool
Yards/Spool
+/- 5%
Unbleached
8.8
1027
1/2 Bleached
8.8
1148
Colors
8.8
1148
Reviews
---