Faro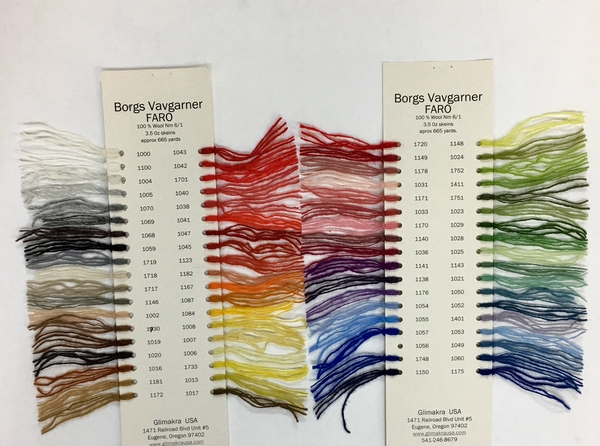 Faro
Wholesale Customers: please Log In before starting your order.
Price:
Price Varies
To Order: Enter quantities, then click "Add to Cart"
Description
Faro is a single ply 6/1 wool used primarily for decorative weaves like tapestry, wall hangings, pillow tops and upholstery. It is perfect for wall hangings in krokbragd and boundweave. It also works well as the pattern weft in weaves like overshot and monk's belt. For color blending and thicker projects, multiple plies can be used together. FARO is also strong and smooth enough to be used as warp.
100%wool
6/1
3.5 oz skeins
Approximately 665 yards
Reviews
---