Cotton Warp Seine Twine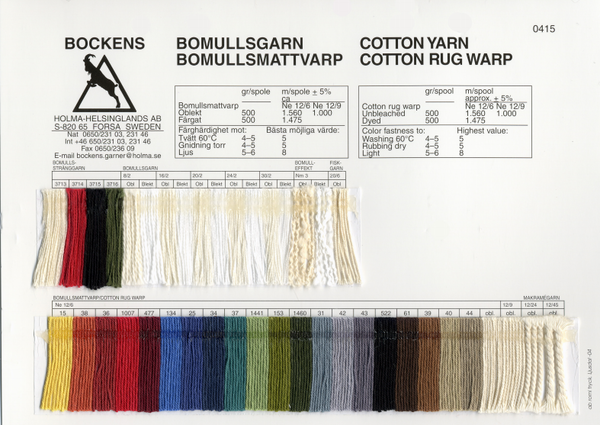 Cotton Warp Seine Twine
Wholesale Customers: please Log In before starting your order.
Price:
Price Varies
To Order: Enter quantities, then click "Add to Cart"
Description
Strong cotton warp that was traditionally used to make fishing nets. This Egyptian cotton yarn has a long staple that when combined with the extra tight "seine" twist is exceptionally strong and smooth. The 12/6 colors are dyed by Bockens.
Reviews
---